Most travellers love to taste authentic local foods during their travelling time in that particular destination. It becomes important to taste the authentic and genesis meal along with the warmth of hospitality.
Bhojan Griha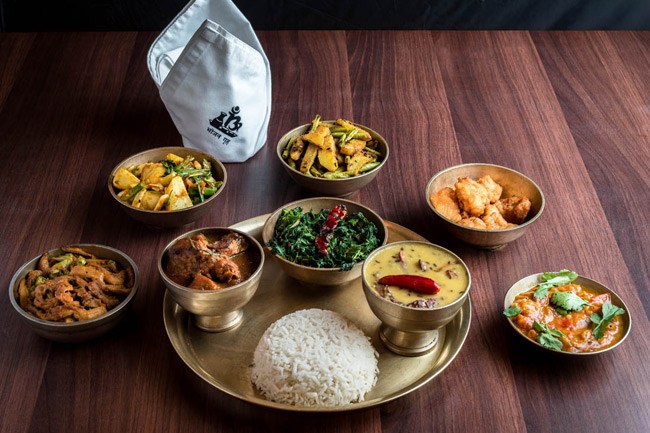 Bhojangriha, established in an ancient architectural building in Dillibazzar, is one of the finest and the largest Restaurant in Kathmandu valley. It specializes in Newari cuisines and consists of different floors to cater the eating experience and dishes. The unique dining style in the standardized architecture is the best thing here and the service as well.
Location: Dillibazar, Kathmandu
Phone: (+977-1) 4416423
Wellness Organic Club
Apart from its organic food servings, it has a wonderful infrastructural setting and cultural performances as well. It is situated in Lazimpat, near Uttardhoka, Metropark. Its healthy eatery and the self-grown organic food contribution and the friendliest staffs make the wonderful combination of the entire experience. It offers varieties of meals and drinks along with the great service. The Nepali cuisine is also special offering here.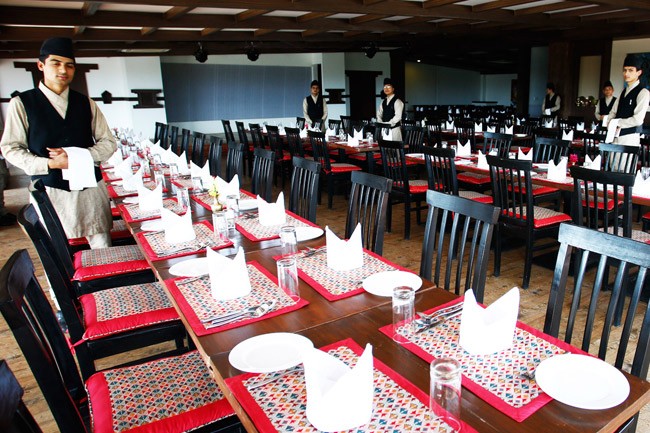 Location: Uttar Dhoka, Kathmandu
Phone: (+977-1) 4005126
Utsav Nepali Restaurant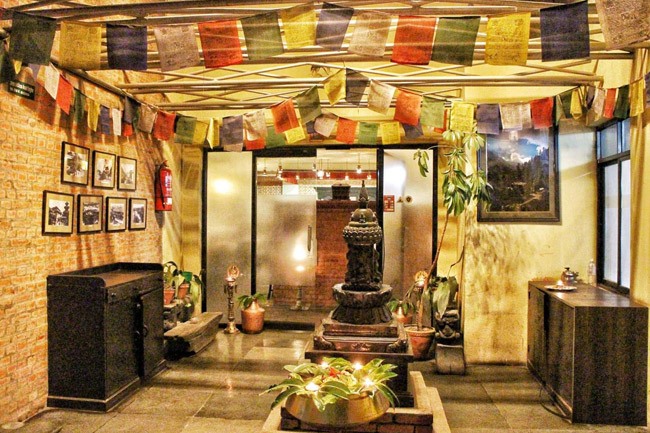 Utsav Nepali restaurant is also a reputed and well-established restaurant in Durbarmarg, Kathmandu. The restaurant has a dining hall with several private seating areas with a total capacity of 250 people. It offers varieties of Nepali, Newari, Indian and continental cuisine with traditional music and classical dancing. The events and conferences can be organized here in a managed settlement.
It is a Nepali cuisine restaurant situated in Jyatha, Thamel. It offers the best Nepali cuisine and classic Indian dishes as well. The soothing atmosphere and the pleasant services and the Nepali meal are the best part here.
Location: Lal Durbar, Kathmandu
Phone: (+977-1) 4005126
Malta Newari Restaurant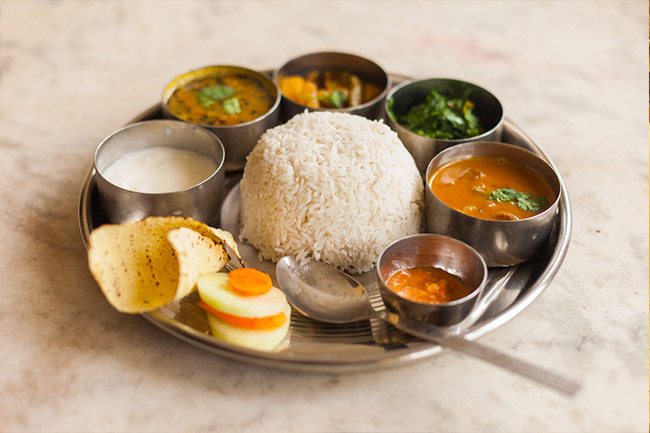 It is also a good place to eat Nepali food, situated in Lazimpat. It offers a wide range of Newari cuisines. The combination of Newari settlement and traditional Newari food is probably the best choice for everyone visiting the Kathmandu valley.
Location: Shree Marga, Kathmandu
Phone: (+977-1) 4000024
Nepali Chulo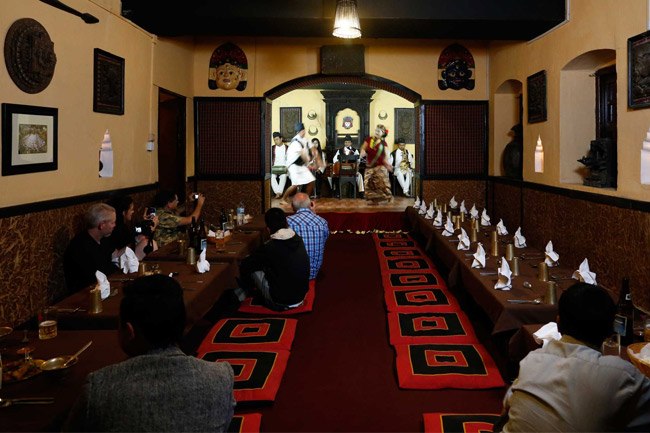 It is also a good place to find the Nepali cuisine along with the cultural dance and shows. It is located in Lazimpat. One would never regret to taste Nepali traditional food here combined by its beautiful ambience, dining in Nepali traditional style in an astounding environment. Every evening guest is entertained by Nepali Traditional and cultural dance performance along with Nepali food and services.
Location: Lazimpat, Kathmandu
Phone: (+977-1) 4002009 / 4418206